External Wall Insulation Systems
Warm in Winter, Cool in Summer!

Professional thermal insulation not only makes a significant contribution to the energy efficiency of your building but also ensures preasantly warm walls in winter and cool walls in summer. The living space thus becomes a comfortable space with no draughts. Living becomes comfortable and healthy.


Cosy Living Temperature
Healthy Humidity
Mould Prevention
How Thermal Insulation Makes a Healthy Home
The most effective method for creating a healthy living space is to optimally insulate the façade. The better the insulation, the more comfortable it will be. This is good for our health and reduces energy consumption.

Complete thermal insulation, also known as the external thermal insulation composite system (ETICS), is a system consisting of tested system components for the exterior insulation of buildings. It represents an excellent long-term investment in your house. You benefit immediately from a better quality of life and reduce your energy costs over many decades from the very first hour.

We spend most of our lives indoors. Factors that contribute towards physical well-being include a comfortable room temperature, indoor air humidity, air quality, etc. That is why our "living spaces" are so important for your health.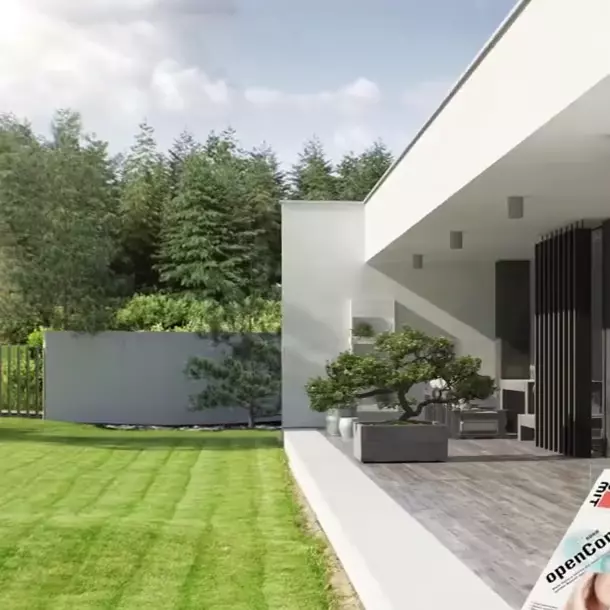 The 3 Elements of Healthy Living
After two years of intensive research analysing and evaluating 5 million data points in the VIVA research park, it is clear that construction methods and building materials have a significant impact on health and quality of life. The three elements of healthy living: Insulation First, solid construction and interior values.




Drop accordion items here!
Breathable Insulation with 99% Air:

Baumit Open

Unique Open Technology
Breathable buildings
Cosy healthy climate


The heart of Baumit OpenSystem stands out due to its very low primary energy consumption during production: The OpenSystem consists of 99 % air and only a small proportion of EPS, which in turn requires very little energy to produce.

This is very positive in terms of the environmental impact, because the less energy that is used to produce thermal insulation, the more environmentally-friendly the thermal insulation system is.


How it works

In addition to the temperature, an important factor in enabling a comfortable living climate to be created is relative humidity. At indoor temperatures of between 19 and 22° C, humidity should be between 40 to 60 %. Approximately 10 litres of water vapour per household per day need to be diffused to the outside. Baumit OpenSystem with its high breathability (similar to brick) ensures a comfortable indoor climate.



A facade that lasts

The Baumit OpenSystem has some notable features that will help your building to not only perform well but also to look good for many years to come.

The Baumit OpenSystem ombines the best fixing technology, vapour permeability, high performance insulation and an innovative topcoat with nanotechnology. It helps to create a building that will last for decades.


Drop carousel items here!

Drop accordion items here!
The classic solution:

Baumit StarSystem

ETA approved system
Flexibility and protection
Available in a broad range of solutions


Play safe: With Baumit StarSystem EPS, you invest in a worry-free future. Not only do you save money every day on your heating costs, but you are also investing in security for generations to come. Baumit StarSystem EPS provides great flexibility as well as impact resistance and combines all Baumit's experience as a pioneer in External Wall Insulation.

An investment in the future

The combination of a comfortable indoor climate and energy reduction techniques leads to an improved quality of life at home and at work. Baumit StarSystem EPS helps to increase the value of a building by offering excellent insulation together with an attractive building envelope.



No chance for water and dirt

Baumit NanoporTop is a self-cleaning and pollution resistant, ready-to-use render with a textured finish – 100 % biocide free and highly vapour permeable.


Drop carousel items here!